Enjoy the aesthetic appeal of aluminum canopies for your own property.
There are many things you can do to improve the look and function of your property. When you consider the exterior of your property, anything that enables you to spend more time outside comfortably is likely to be of great benefit and a good investment. Here at Statesville Glass & Shower Door, we want to help you enjoy your property with the addition of aluminum canopies. Aluminum canopies come with many benefits that enable you to beat the heat while enjoying the many warm days that Huntersville, North Carolina has to offer. If you are considering exterior improvements, we suggest that you take a look at the quality aluminum canopies we have to offer.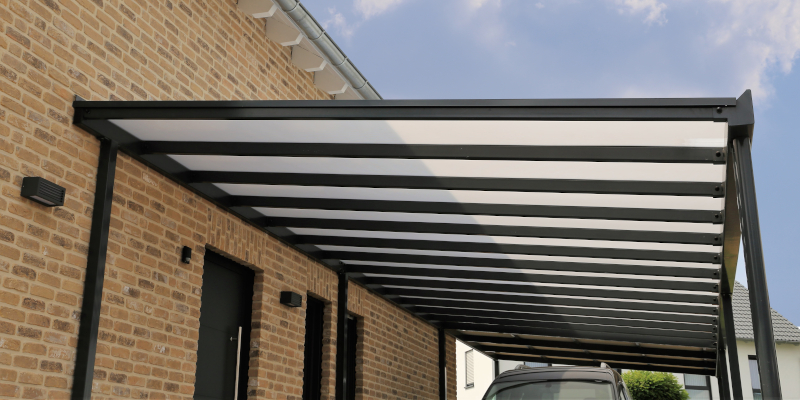 Canopies are a great way to provide shade in a place where there previously was none. Because of the versatility of our aluminum canopies, we are able to place a canopy in all kinds of places. We offer many sizes and styles, ensuring that property owners are able to select from canopies that will complement their structure. Whether you are looking for a permanent canopy placement or would like a semi-permanent option, we have styles of aluminum canopies that will work for you.
If you are looking for a place where you can beat the heat and the sun, enjoy protected areas or just relax outside, aluminum canopies are a great option. We would love to tell you more about the many canopy styles and sizes that we offer for your own home or business. For more information about this product or any of our other services, please give us a call today.
---
At Statesville Glass & Shower Door, we install aluminum canopies in Statesville, Mooresville, Huntersville, and the rest of the Lake Norman, North Carolina area.