Work with us for the highest quality of store front glass available!
Glass is an amazing material for so many reasons. Glass offers increased visual appeal, protection from heat and UV rays, added privacy for the interior of your store, and so much more. That's why you're likely to find store front glass for many businesses, including here in Huntersville, North Carolina.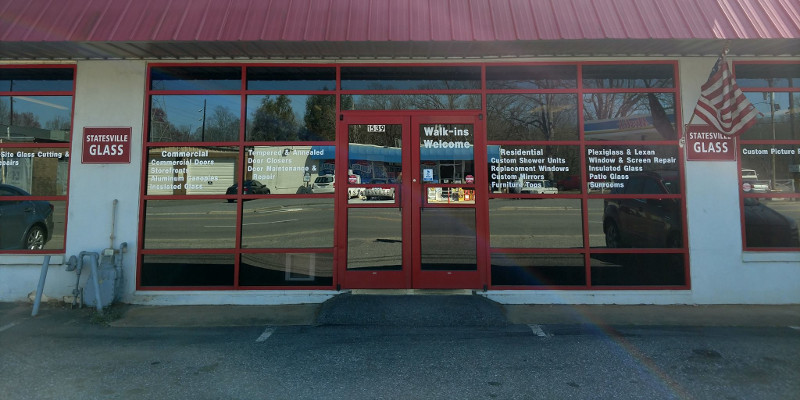 However, you're going to need to work with a reputable and reliable glass company if you want to get the highest quality of store front glass available. All it takes is for the wrong type of glass to be used or for the glass to be installed incorrectly to really cause problems for your business and its overall appearance. Luckily, working with our team makes those risks and concerns go away. After all, we've been in this business since 1951, so you can rest assured that we are more than equipped to handle your glass needs.
It takes a certain level of time, care, and attention when installing store front glass to your building. Part of our process involves assessing the current condition of the old glass or proposed space to determine what is needed to give you the best glass possible. We also offer a variety of glass to fit your needs and preferences for things like reducing heat, blocking UV rays, or adding some creativity. All of our services involve glass of the highest quality that is often priced at the same or lower cost than other companies.
If you're looking for an experienced glass company, look no further! Give us a call today here at Statesville Glass & Shower Door for more information.
---
At Statesville Glass & Shower Door, we install store front glass in Statesville, Mooresville, Huntersville, and the rest of the Lake Norman, North Carolina area.