We are equipped to handle all your commercial glass services – small and large.
Glass can serve many aesthetic and functional benefits for a business in the Lake Norman, North Carolina area. If you want to differentiate yourself from your competitors, you need commercial glass services more than capable of providing customized results. That is the case here at Statesville Glass & Shower Door. We are experienced with a wide variety of glass materials, including Lexan, Plexiglass, bulletproof glass, low-e glass, painted glass, insulated glass, and tempered & annealed glass, so we are confident your project will be in the best hands.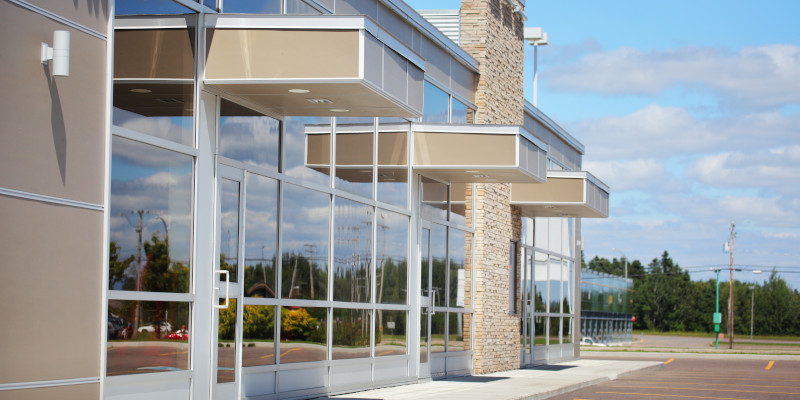 We are equipped to handle all your commercial glass services – small and large. Whether you need store front glass, mirrors, office partition glass, commercial doors, commercial replacement windows, or even an aluminum canopy or door closers, we have the expertise to handle your project to your complete satisfaction.
We also understand that sometimes there is urgency involved and you need commercial glass services at a time beyond normal business hours. If you have a break-in or severe weather has broken a window or glass door, you can rely on our 24-hour emergency service to get your business secured as promptly as possible.
We provide higher quality glass than our competitors at equal or lower prices and we are more capable than they are with completing custom or specialized requests. If you have any questions about our commercial glass services or you need glass services for your home, don't hesitate to reach out to us. We look forward to showing you what our locally owned and operated glass company can do for you!
---
Commercial Glass Services in Statesville, NC
Commercial Glass Services in Huntersville, NC
Commercial Glass Services in Mooresville, NC
Similar Services We Offer: