We provide the best in durable, high-quality commercial door glass for businesses.
The door of your business gives a strong first impression to your customers, so you likely want one of high quality that looks good, even after it's been used thousands of times. Good commercial door glass should stand up to frequent use and inclement weather and provide security against intruders. At the same time, running a profitable business requires owners to be frugal and invest their money carefully. When you want the best in commercial door glass, but need a fair price, come to our team at Statesville Glass & Shower Door.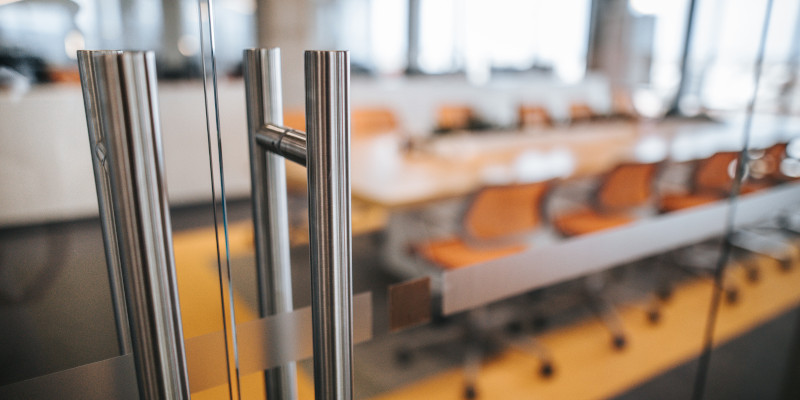 Since 1951, our company has been providing businesses and homeowners in Lake Norman, North Carolina with high-quality glass at affordable rates. We are immensely proud to have stayed in business for so long. Our longevity can be attributed to our expertise in our industry and our above-average service. We recognize that our success depends on you, our customers. Therefore, we hold our employees to a very high standard, ensuring that their service to you and the workmanship they provide is top-notch.
We offer a wide variety of commercial glass services, including commercial door glass. We can work with many different glass materials, including Plexiglass, Lexan, insulated glass, and both tempered and annealed glass. When you call us for an estimate, we can help you determine what will be the best choice for your commercial glass door.
If you already have glass doors, but need repairs or are interested in an upgrade, we will gladly assist you. We love working towards solutions that help your business run better, and we will work quickly to provide those solutions in as little time as possible. Call us today to let us know how we can help you.
---
At Statesville Glass & Shower Door, we install commercial door glass in Statesville, Mooresville, Huntersville, and the rest of the Lake Norman, North Carolina area.