We offer a wide variety of glass materials to meet the requirements of any project.
At Statesville Glass & Shower Door, we believe in providing solutions for all your glass needs. That goes for your home and your business. We are the oldest and finest glass company in the Statesville, North Carolina area, dating back to 1951 and still going strong. We attribute that to our flexibility and determination to provide the best services possible. We hold our employees to a high standard for quality because we value your business. In order to serve all your glass-related needs, we deal in various glass materials that each have their advantages.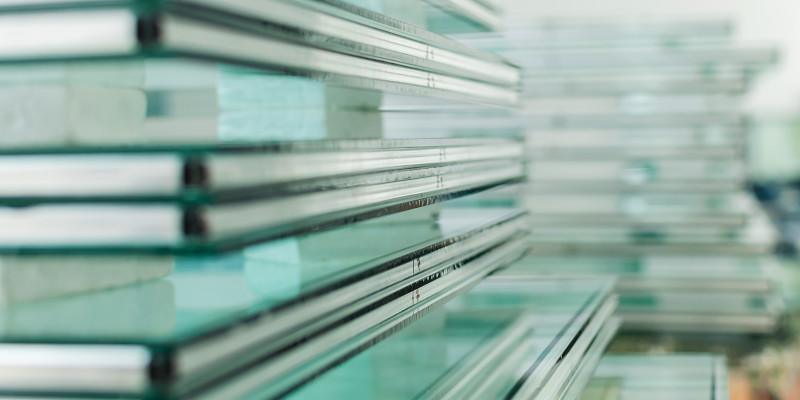 Plexiglass – While not a glass product in the traditional sense, Plexiglass is an acrylic plastic product that has various advantages over glass materials that can make it ideal for a variety of residential and commercial applications. One benefit is that it is an economically conservative alternative, in part because it is lighter, so it costs less to transport than other materials. It is also an ideal option if you want to remove glare and reflections while also gaining superior strength. Plexiglass has nearly 20 times more impact strength than standard glass, which may make it a wise choice in applications for which glass would be impractical.
Lexan – Lexan is another plastic option, although it is different than Plexiglass. It is a polycarbonate that is designed to have even more impact strength. The unique chemical makeup of this product provides both flexibility and the toughness needed to stop a bullet. It can be a great option for storefront glass for this reason, as it has 250 times the impact resistance of glass. It can also handle extreme heat and can be drilled without worry of cracking.
Insulated Glass – Also referred to as IG, this is when two or more panels of glass have been sealed around the edges, leaving a space in between. Its most common application is energy-efficient window glass.
Tempered Glass – This type of glass is one that has gone through a process of extreme heat and rapid cooling to make it harder and stronger than standard glass materials. One benefit of this type is that it can handle heat up to 470 degrees Fahrenheit.
Annealed Glass – This is another name for standard glass and is a great choice when added strength isn't a concern and you want a lower-cost option.

In addition to our wide selection of exceptional glass materials, we also offer several types of specialty glass, including:
Low-E Glass—Low-E coatings have been created to lessen the amount of infrared and ultraviolet light that passes through the glass. This occurs without compromising the amount of natural visible light that comes trough the window. We often recommend Low-E glass for office and home windows where people will be living and working close to windows and want to enhance their comfort while preserving belongings.
Ballistic Glass (Bulletproof)—We offer ballistic glass of many varying strengths to provide the best results for your project. This choice of glass can bolster your location's protection level, and it is ideal for high-security locations, such as banks or other places where sensitive information or valuable items are stored.
Painted Glass (Upscale)—Glass can be decorative as well as functional, and we offer many painted glass options to help you enhance your building's aesthetics. We can provide design advice and show you samples of our painted glass options before you make a final decision.
Our specialty glass products are all manufactured according to your exact requirements. Before creation, we will happily consult with you to determine the specifics of your project and make recommendations regarding the specialty products we offer. Our goal is to ensure our complete satisfaction with the final result of your project, and that starts by solidifying the right specialty glass from the start.
If you would like to know more about these glass materials or get assistance in determining which is the best option for your project, don't hesitate to contact us.
---
At Statesville Glass & Shower Door, we offer products made from various glass materials in Statesville, Mooresville, Huntersville, and the rest of the Lake Norman, North Carolina area.
Similar Services We Offer: