Annealed glass is suitable for a wide variety of projects for your home or business.
While there are certainly many applications in which the most durable and shatter-resistant glass is necessary, there are just as many other situations in which standard glass, known as annealed glass, is suitable. If you are looking for a cost-effective glass product, come to us at Statesville Glass & Shower Door to discuss annealed glass.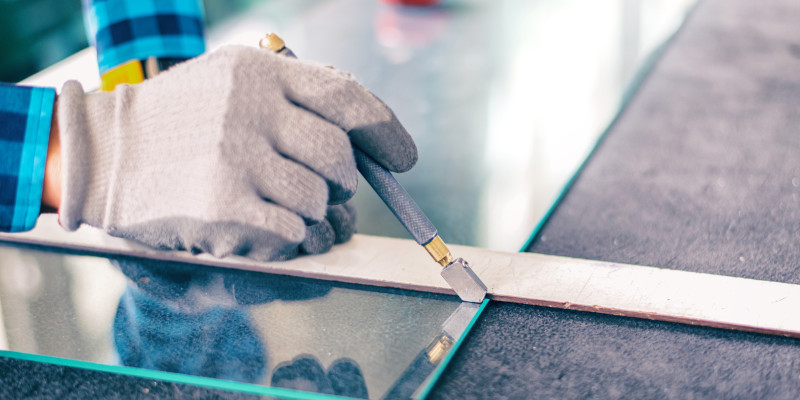 Our glass shop handles cutting flat plate annealed glass for a variety of residential and commercial uses, including creating custom picture frames, mirrors, furniture tops, and more. Since we do the cutting ourselves, we can often provide same-day turnarounds, as well as 24/7 emergency service for situations that simply cannot wait for security or safety reasons.
We have been serving the glass-related needs of the Statesville, North Carolina community since 1951, and we are known for exceptional quality and unrivalled customer service. We aim to please, and this policy has secured a 95% customer satisfaction rating among our residential and commercial customers. When you consider that we provide high-quality service and prices that are equal to or lower than our competitors, there is no reason to go anywhere else for your annealed glass.
If you have any questions about annealed glass or would like our expert advice about whether this type of glass is right for your project, don't hesitate to contact us. We'll be happy to outline the advantages and qualities of annealed glass and our other products, so you can be completely satisfied with how your project is completed. Come see why we are the oldest and finest glass company in the Statesville area.
---
At Statesville Glass & Shower Door, we offer annealed glass products in Statesville, Mooresville, Huntersville, and the rest of the Lake Norman, North Carolina area.