The impact strength of Lexan is 250 times that of standard glass, making it ideal for many residential and commercial applications.
At Statesville Glass & Shower Door, we have provided glass-related solutions for residential and commercial applications in the Statesville, North Carolina area since 1951. It is safe to say that we know a thing or two about the types of glass and which to use for various situations. This applies not only to traditional glass, but plastics, such as Lexan, that offer the benefits of glass with a higher level of safety.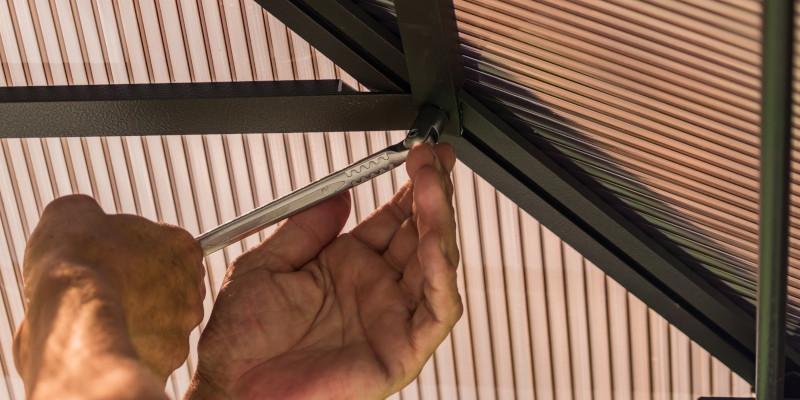 Lexan is one of the most widely utilized plastics in the world because of its diversity. It is both flexible and strong, making it ideal for everything from DVDs to bulletproof glass. Lexan is the brand name of polycarbonate resin thermoplastic, but everyone uses it as the generic name just as we tend to call facial tissue "Kleenex", even when we purchase other brands. It was created in 1960 by General Electric, who gave it the name "Lexan". Another company developed the same material at nearly the same time, but it was the Lexan name that stuck.
When you are looking for a surface that has impact strength that is 250 times that of standard glass and can handle temperatures in excess of 200 degrees without deforming, you can't go wrong with Lexan. Other benefits include low flammability, ability to drill through without cracking, and resistance to chemicals, such as gasoline and acids.
We are equipped to handle custom or specialized requests for cut Lexan for a variety of projects at your home or business. Our workmanship is second to none, as we hold our employees to a much higher standard of work quality and customer service. If you have any questions about Lexan or any of our glass-related services, don't hesitate to contact us.
---
At Statesville Glass & Shower Door, we offer Lexan products in Statesville, Mooresville, Huntersville, and the rest of the Lake Norman, North Carolina area.