Our team at Statesville Glass & Shower Door wants to help you make your home the best it can be, including the bathroom. One of the ways we can do that is by designing and installing custom shower units that will give you the perfect bathing experience. In this article, we'll go over three advantages that our shower units have to offer to help you decide if they are right for you.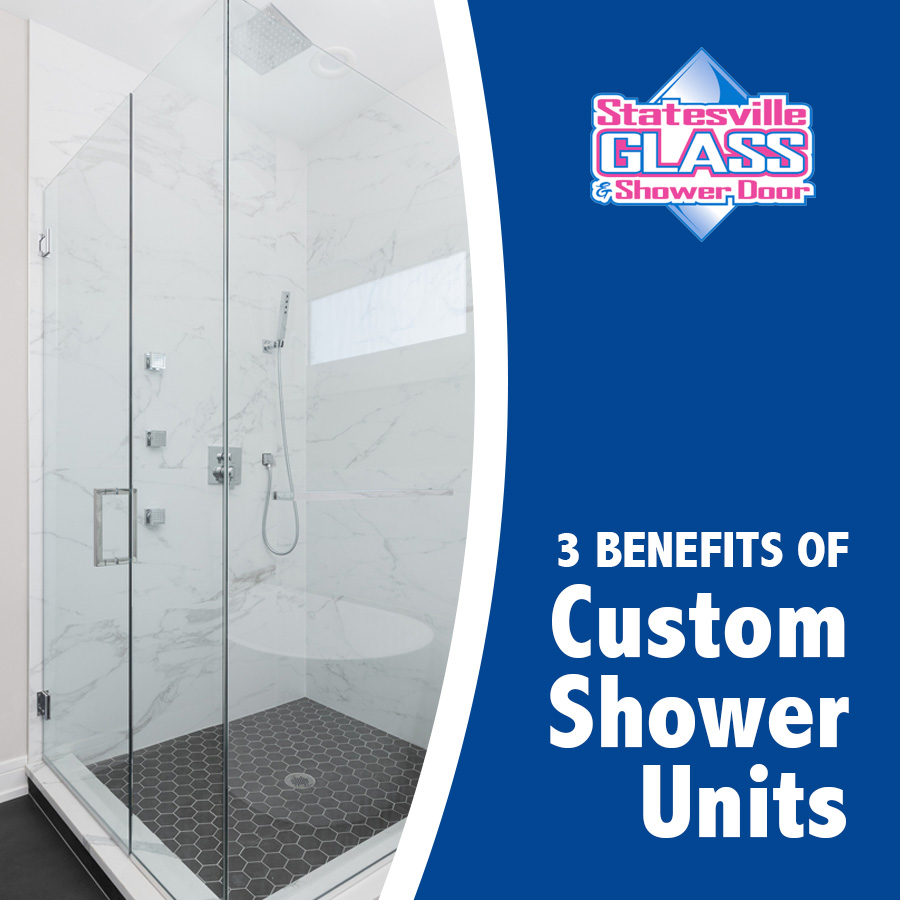 Safety- One advantage of our custom shower units is that they are designed to keep you safe and reduce the risk of slip-and-fall accidents. Having to step over a tub rail onto a slippery tile floor is a recipe for disaster, and it's all too easy to lose your balance and fall flat on your face or worse. If you want to keep yourself and the other members of your household safe, you may want to consider replacing your existing tub or shower with a custom unit.
Ease of Maintenance- Another advantage of our custom shower units is that they are easy to clean and maintain. Our team understands that having to shower in a dingy stall or tub is not the best way to feel clean and refreshed, and we also understand that many shower designs make it difficult to keep this part of the bathroom properly clean. Fortunately, we know how to create units that are easy to maintain so that you can stop worrying about the cleanliness of the shower itself.
Accessibility- Lastly, it's easy to design custom shower units that will remain accessible throughout your life. As you age, it's likely to become harder for you to step over high tub walls or stand comfortably on a curved tub floor. Moreover, we can even provide custom shower units that can accommodate wheelchairs for those who use them, making them a great option for people living with disabilities now and those who want to be prepared for that possibility.