Is updating your office space with new commercial windows part of your business' upcoming plans? At Statesville Glass & Shower Door, we have replaced the commercial windows at hundreds of locations throughout the Statesville, North Carolina area, and through this experience, we have determined that there are four factors you should always consider when updating an office building's windows for the best possible result:
Material—The material of your commercial windows is probably the first thing you'll consider. Commercial windows can be framed with many materials, from steel and wood to vinyl and aluminum. Carefully consider the material you choose based on the size of the windows, noise-blocking preferences, and other factors.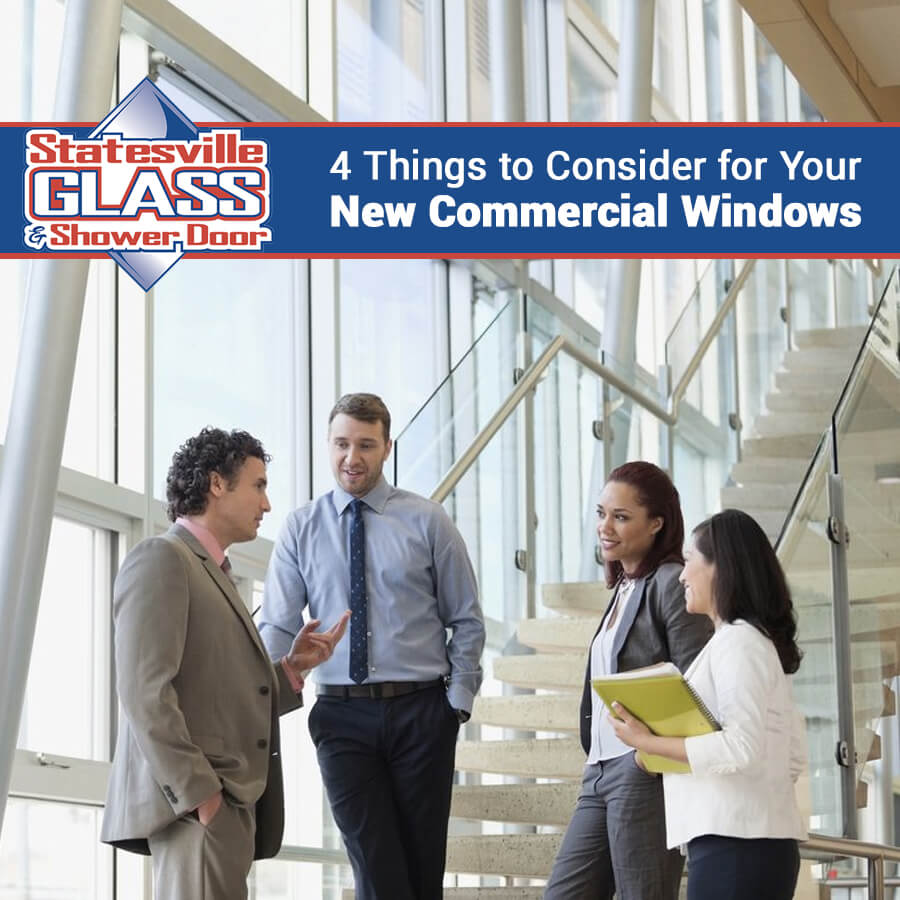 Appearance—It is very important to think about how your new commercial windows will look once installed. Whether you are going for a more modern, contemporary, or traditional appearance, the type of windows you choose can impact this greatly.
Life expectancy—Not all commercial windows are considered equal when it comes to life expectancy. Frame choice, general wear and tear, and climate can all impact how long a window lasts, so consider this based on your preferences for material and appearance.
Energy efficiency—Energy-efficient window frames can help your building cut back on utility expenses in the long run. If energy efficiency is a motivating factor behind updating your windows, we can provide recommendations that will help you achieve this goal.
Do you have any questions about updating your commercial windows? Contact us for quality, experienced assistance!