If you are in the market for new windows, then you have probably come across annealed and tempered glass. These two types of glass are different because of the way they were cooled during the glass-making process. Tempered glass is quickly cooled during the making process and is therefore stronger than annealed glass. When tempered glass breaks it will break into thousands of small pieces. Annealed glass will break into large pieces with sharp edges. Tempered glass is often called safety glass.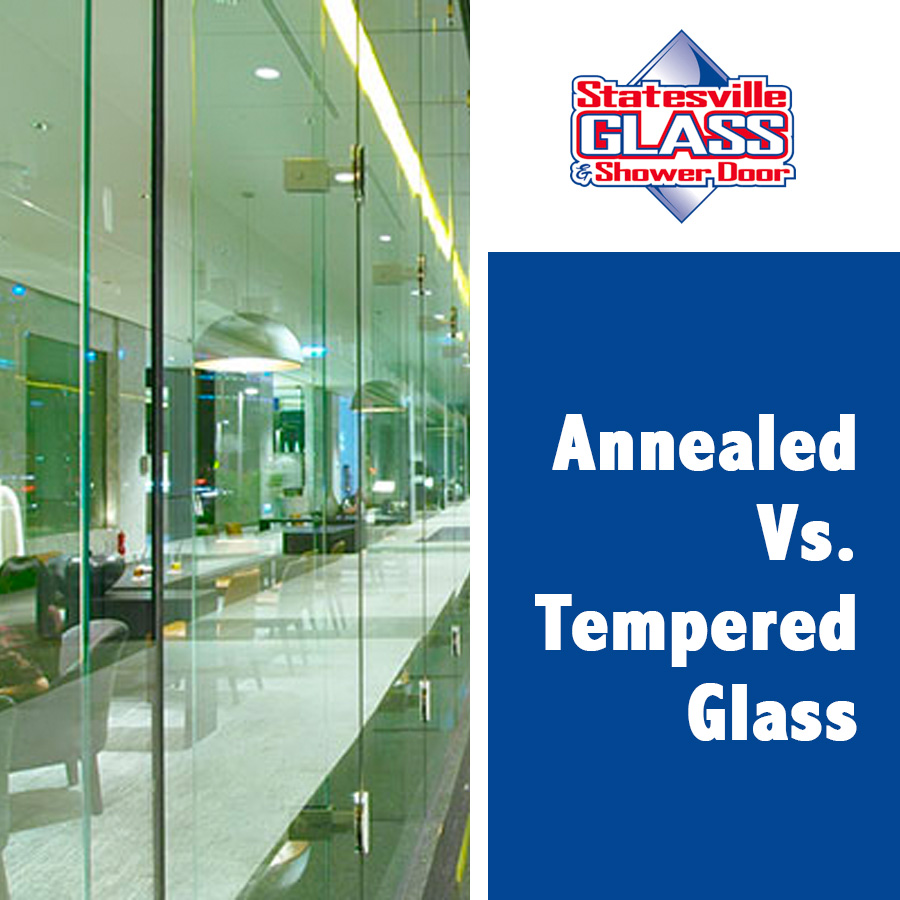 Advantages of annealed glass – Annealed glass can be crafted and shaped into many styles and designs. It is possible to customize annealed glass in many different ways. It can even be curved for a unique and stylish look. Annealed glass tends to be less expensive than tempered glass.
Advantages of tempered glass – It is very difficult to break tempered glass. It is for this reason that tempered glass is ideal if you want to help prevent break-ins. It is also ideal for areas with high winds or extreme weather. As unlikely as it may seem, it also stands up great against rogue footballs, Frisbees, and baseballs.
Here at Statesville Glass & Shower Door, we are very experienced in installing both annealed and tempered glass. We always put our customers first and our A+ rating on Better Business Bureau, along with our 95% customer satisfaction rating, shows that we work hard to make sure that you are happy with our service and product. Give us a call today to discuss your glass needs.