When considering your picture framing choices, there are a few options to select from. The most common are the typical picture frames that you find at any box store. Another option is a custom picture frame. There are many benefits to custom picture framing that make it well worth the time and money. Here are a few of our top benefits of custom picture framing.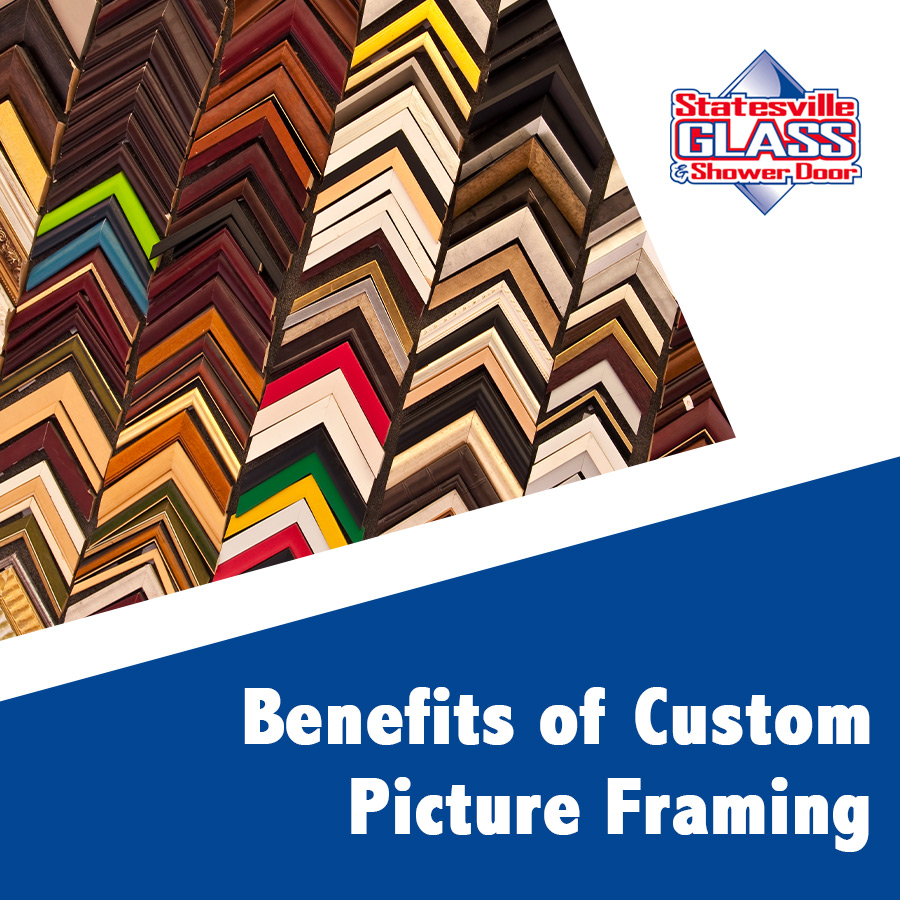 Superiority – The quality of custom framing is higher than your typical resin or plastic framing options. A custom frame is made of high-quality materials that not only look attractive, but also will last a long time and keep your photo or artwork protected.
Unique – Custom picture framing offers unique options to fit your style and personality. It allows you to frame pictures and artwork that doesn't fit the typical picture frame sizing.
Protection – A frame should offer your picture or artwork protection from fading and yellowing. Unfortunately, frames from box stores don't offer this kind of protection. If you want to protect your artwork from signs of aging, then you are going to want to get a custom frame.
Are you trying to display your favorite team jersey, or proudly display your hard-earned diploma? Maybe you have an heirloom, one-of-a-kind piece of artwork that you would love to be able to protect and display in your home or business. No matter the job size, we are here to help you. Let our professionals at Statesville Glass & Shower Door build you a custom frame with glass and backing of your choosing.