Sunrooms are a lovely addition to your home. They give you an enclosed place to socialize while still allowing you to enjoy the view of your yard. Sunrooms can be enjoyed no matter what the weather is like outside and become an extension of your living room if done well. Your friends, family, and pets will love to spend time in a well-constructed sunroom.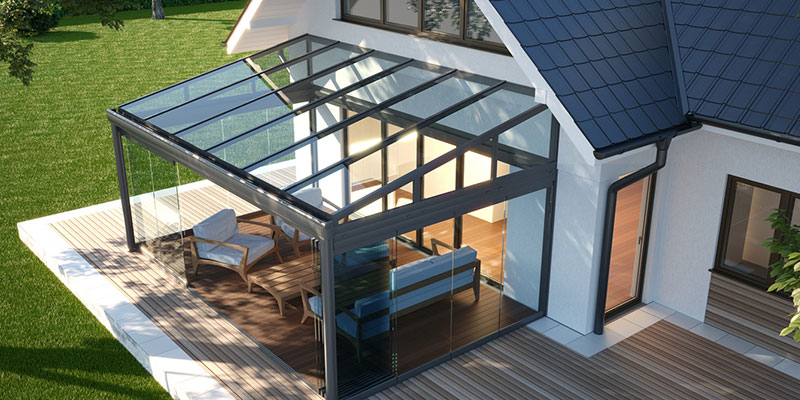 On top of enhancing the look of your home, they also raise your property value. Sunrooms are mostly made of glass, 75-90% in most cases. The type of glass you choose will be vital to keeping the space comfortable no matter what time of year it is. Most homeowners choose floor-to-ceiling glass to maintain their view of the outdoors. This style is called a solarium and is built in a location off of the home that will give you the perfect indoor-outdoor feel.
In a room made of glass, safety is always a top priority. Tempered glass is the best option if you are concerned with breakage. The pieces break into larger chunks instead of smaller shards, which can be a safety hazard. If your goal is year-round usage, consider looking into insulated glass. Dual-pane glass will keep your sunroom comfortable no matter what Mother Nature throws at you, thanks to the gas inserted between the two layers. Our expert team at Statesville Glass & Shower door can help you select the right glass for your project and assist with the installation. Give us a call for an estimate or to answer any questions.