As a homeowner, you know that maintenance is key to keeping your home in top condition. You likely have a maintenance contract for servicing most components, such as the HVAC system. What you might not have realized is that you should also take care of your home windows if you want them to continue to function properly. The good news is that you can complete most of these tasks on your own – no maintenance contract needed!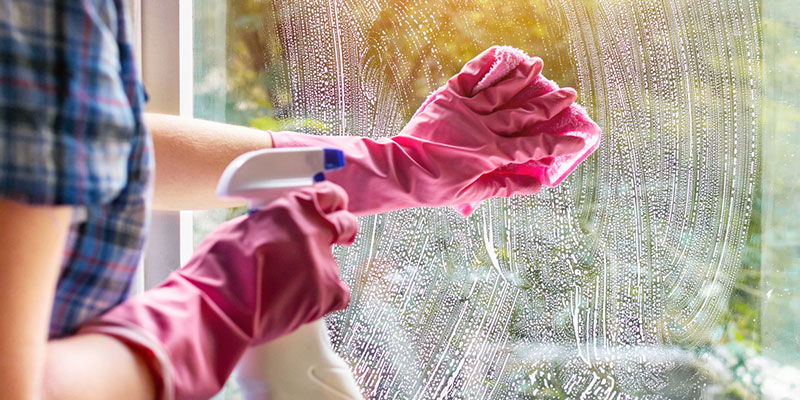 Clean the glass with care- Never use harsh products when cleaning your home windows, so you can avoid scratching the glass. Use plenty of the glass cleaner so you aren't pushing dust and debris along the glass with the paper towel or cloth.
Clean the tracks- It will be tough for your home windows to function properly if the tracks are full of dirt. A vacuum is a good tool for eliminating dust, dirt, dead insects, and anything else that has fallen into the track.
Open and close gently- How you operate the windows is an important part of caring for them. Slamming a window open or closed could result in damage.
Control humidity- If your home is humid or condensation forms on your windows during showering or cooking, it can drip down and collect on the sill. While this probably won't cause any problems for a vinyl window, it can result in mold growth.
Visual inspection- Keep an eye on your home windows, particularly older ones, to make sure they are operating as they should and suit your desire for energy efficiency. If they aren't, it may be time to have your windows replaced. While that does require a professional, it is well worth the investment when you consider all the benefits of modern home windows.

If you are having issues with your home windows and would like to learn about replacement windows, reach out to us at Statesville Glass & Shower Door. We are happy to assess your windows and give you an honest recommendation as to their condition. Our work quality and customer service are off the charts! Reach out today to see for yourself how our residential glass services can make a difference.