When you have a commercial property, you know that getting the right products for it is important. However, you also know that upgrades and changes, even necessary ones, are incredibly difficult to arrange, especially if your property works all hours or odd hours. Here at Statesville Glass & Shower Door, we want to let you know a few options that will allow you to get your commercial windows installed while still staying open as much as possible.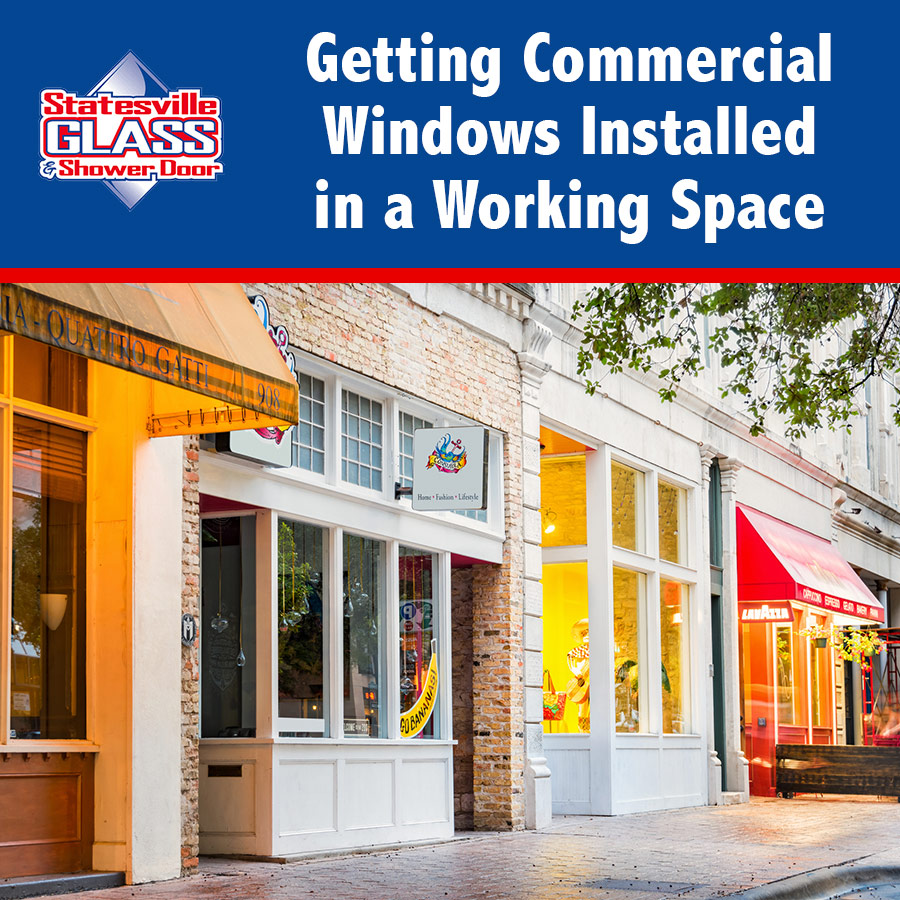 First, give plenty of notice to either tenants or customers about when you are thinking of getting commercial windows installed. This can help you conduct most of your business either before or after installation while tenants can choose other accommodations if they like without pressure.
Second, think about doing commercial windows in stages. Instead of doing them all at once, section off areas for commercial window installation to take place over the course of a week rather than shutting everything down for a couple of days.
Third, schedule your commercial windows to be installed during off hours. All businesses have their busier times and their slower periods, so try scheduling accordingly and you might find yourself with new window faster than you think.
These are just a few of the ideas that we have here at Statesville Glass & Shower Door for getting your commercial windows installed in an actively working area. We would love to hear more about your suggestions for scheduling upgrades without shutting down your business or kicking out tenants. Let us know today what ideas you have!