There is no question that many home improvements are chosen primarily with the immediate benefits to the family's enjoyment in mind. However, there is always the nagging thought about whether you could see a return on your investment in the short- and/or long-run. While home windows may not be as exciting as a new kitchen or bathroom, there are more ways you can recoup your investment with them than you might realize.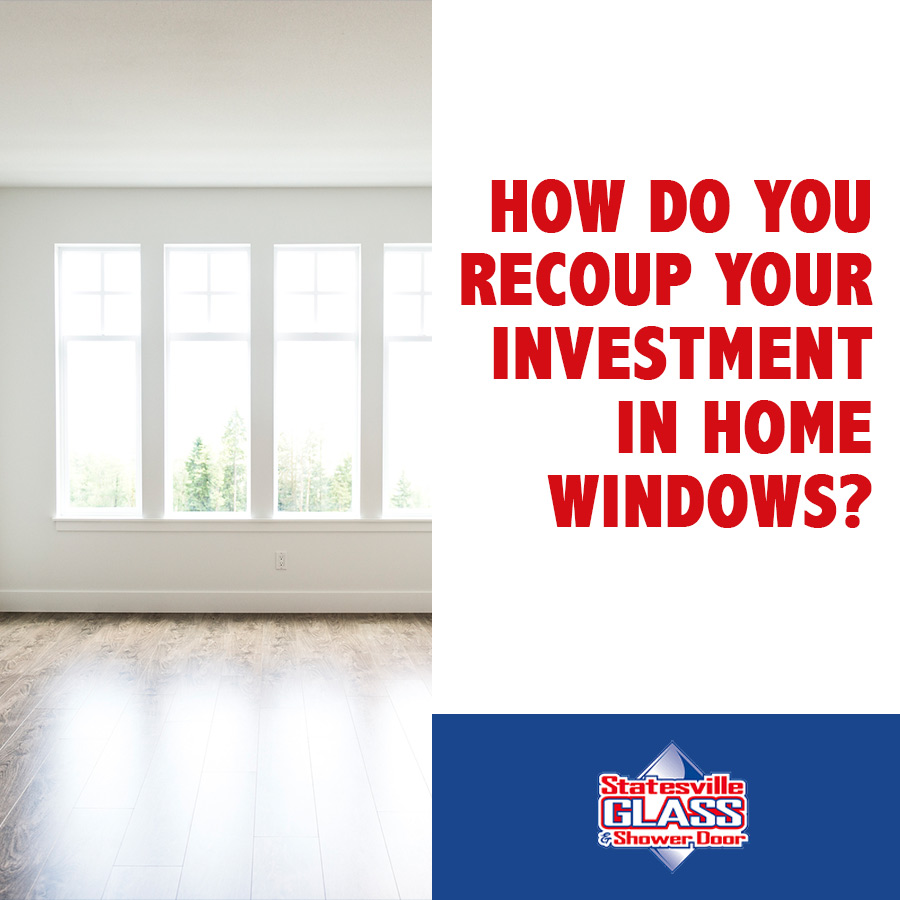 Utility Savings– Saving a few dollars on your heating and cooling costs each month can really add up over time. Even a modest savings of $50 a month equates to $600 for the year and $6,000 over the ten years if you stay in your home that long. Depending on the number of new home windows and the type you choose, those savings could take a big chunk out of the installation cost.
Increased Home Value– According to a Forbes article on January 14, 2020, replacing your home windows is an investment whose cost is recouped by 72% if vinyl and 69% if wood.
Ease of Selling– When it comes time to sell your home, time is money. The longer it sits on the market, the longer you are still paying taxes, insurance, and upkeep on it. Quality home windows and other improvements can get your home sold more quickly as energy-efficiency is uppermost on the minds of many buyers these days.
It is easy to see that once you add these three together, you could easily recoup a majority of your investment in new home windows and even have them making money for you in the end. If you would like a quote for new home windows, don't hesitate to reach out to us at Statesville Glass & Shower Door. We are the oldest and finest class company in the Statesville, North Carolina area and have a stellar reputation for quality products and workmanship to give you the optimal results that will assure a great return on your investment.