Here at Statesville Glass & Shower Door, we provide our customers with the very best in custom shower doors and shower enclosures. Our shower doors can improve the aesthetics of your bathroom and add value to your home, as well as offer other benefits. Our technicians have a high level of training and skill that will result in a flawless instillation of your glass shower doors. Although there are options in glass shower door selection that can prevent hard water stains, any choice you make will require some regular maintenance to continue looking as good as new.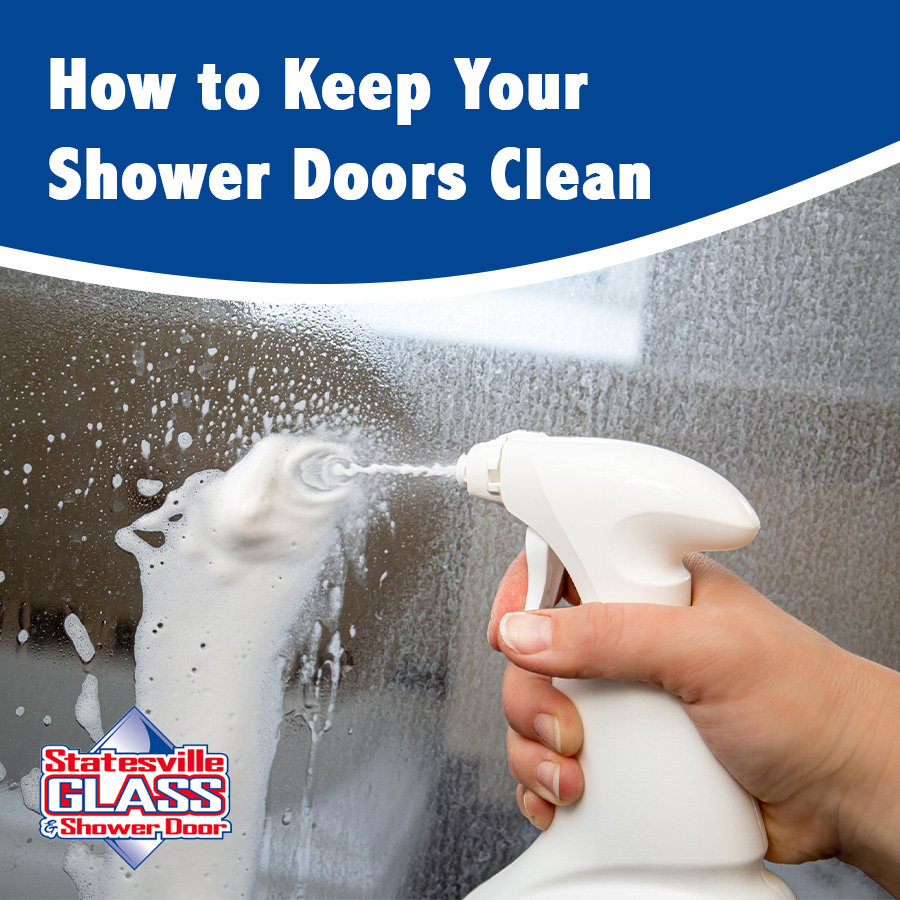 Prevent Soap Buildup. Choose your soap carefully. Using soap with glycerin instead of talc and paraffin will lead to less soap scum left on your shower. When you're done showering, keep a hand squeegee in the shower to clean the door after each shower. Work from bottom to top, drying the squeegee off regularly for best results.  For a quicker option, you can remove the shower head to rinse off any soap left behind when you're done.
Regular Cleanings. The products you use to clean your shower don't have to be expensive to be effective. One of the best cleaning solutions is a mix of one-part vinegar with three-parts distilled water. Simply spray the solution on the glass, and then wipe off with a lint-free towel. If you prefer a commercial cleaner, choose one with a pH of 7 or 8 that is non-abrasive and leave the solution on the glass for a few minutes before wiping with a soft, lint-free towel.
To learn more about the best way to maintain your glass shower doors, talk to any of the experts. We're glad to answer your questions and help you in any way we can.