Here at Statesville Glass & Shower Door, we know that you care about your home, and we want to help you make it the best it can be. One of the most important features of any home from both a visual and a practical standpoint are the windows–not only do you rely on your windows to provide natural light, but you also depend on them to protect the interior of your home from the elements. Of course, just like anything else in your home, windows can become outdated or damaged and thus need to be replaced. In this article, we'll go over a few signs that it's time to replace your existing home windows with newer models.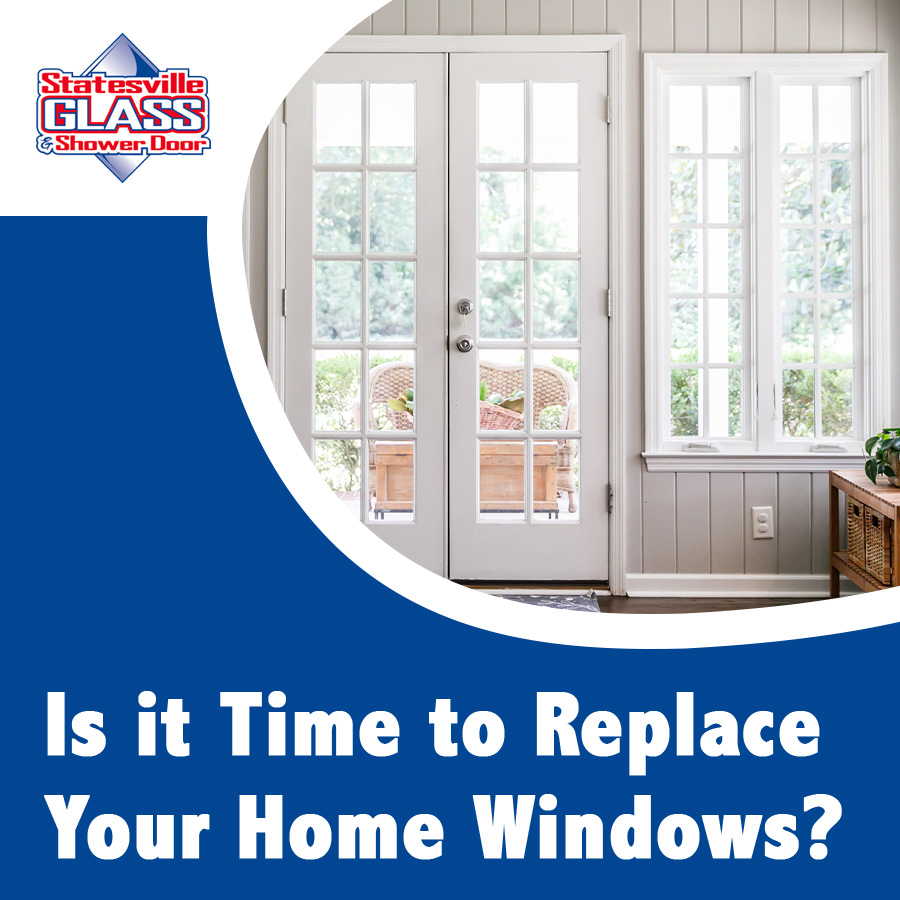 You Have Drafts- One sign that you need new home windows is drafts blowing in through gaps in the frame. If you feel a noticeable air current coming from your window even when it's shut, or you can hold up a tissue next to the frame and the tissue quivers, then you need to do something to seal up those gaps.
Higher Energy Costs- Gaps in your home window frames don't just cause uncomfortable drafts, they will also lead to an uncomfortable increase in your energy costs. As air leaks in and out, heat energy goes with it, which means that your HVAC system has to work harder to bring the air inside your home to your desired temperature. If you want to lower your long-term energy costs, new windows might be the way to do it.
Lack of Soundproofing- Most home windows on the market today have at least two panes of glass, as opposed to one. The two panes create a pocket of air in between them that acts as insulation against heat transfer, but also against sound transfer. If you want to muffle the noise from the street, replacing your home windows with new, double-paned models offers an effective way to do just that.