At Statesville Glass & Shower Door, we offer many types of glass materials to meet the needs of any project. If you are moving forward with a project that requires custom glass, there are several factors you should consider to ensure you pick the right type for the best possible end-result. These include:
Strength—Some glass needs to be stronger than others, depending on the application. For example, the glass in a window needs to be much stronger than the glass of a mirror hanging on a wall. Consider your material strength requirements before making a final decision on glass materials.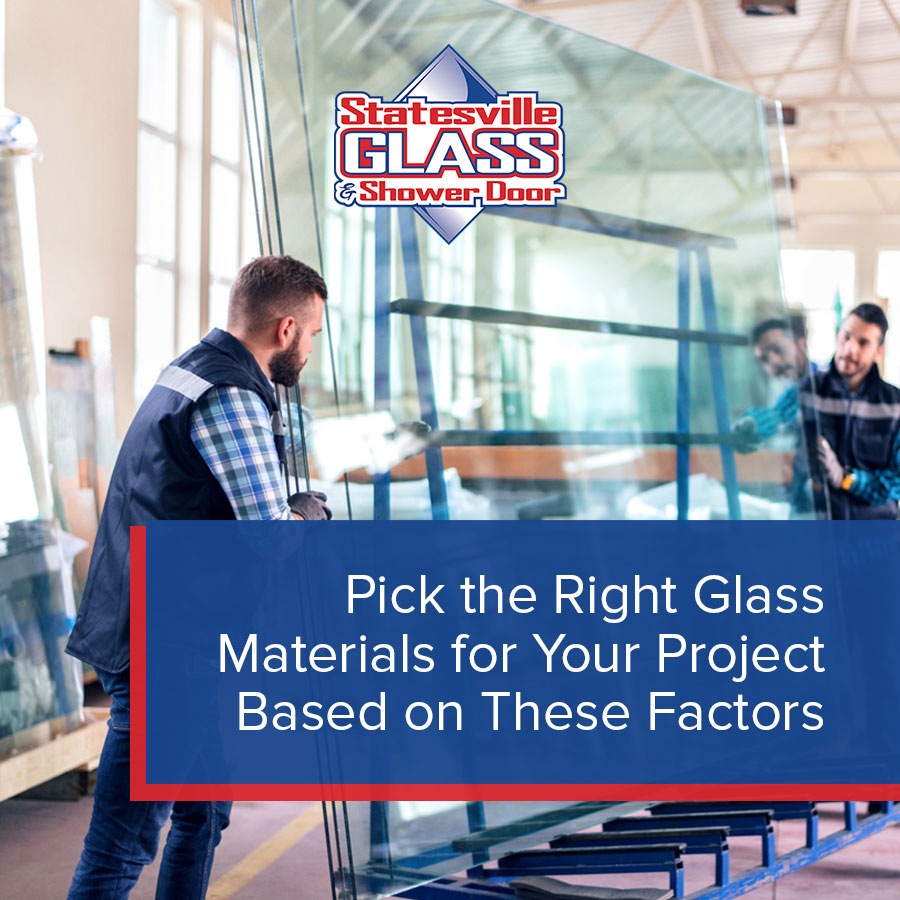 Temperature—What types of temperatures will the glass product have to withstand? Will it become very cold or hot, or will the area where the glass is installed remain at a constant, moderate temperature? Certain glass materials are designed for extreme temperature requirements, so ask us about the right type based on your project.
Shape and size—You may need a large expanse of glass, but if this is the case, you probably don't want to pay a small fortune for it. Some types of glass are more cost-effective than others, depending on their characteristics, so make sure you consider the size and shape of glass you need during the planning stages of your project.
Energy efficiency—Some types of glass, like insulated glass for example, are meant to boast high levels of energy efficiency. If this is a major concern for you, ask us about which types of glass will be best for your project.