Your windows and screens are necessary for letting light into your property as well as the occasional breeze. When you are no longer able to enjoy either of those things because of a broken or cracked window or a screen, we at Statesville Glass & Shower Door want to help. We work with window & screen repair needs quite regularly and would love to be able to help you out. If there is a time between when we can get to your window & screen repair and when you are ready to receive us, here are a few temporary fixes that can do in a pinch.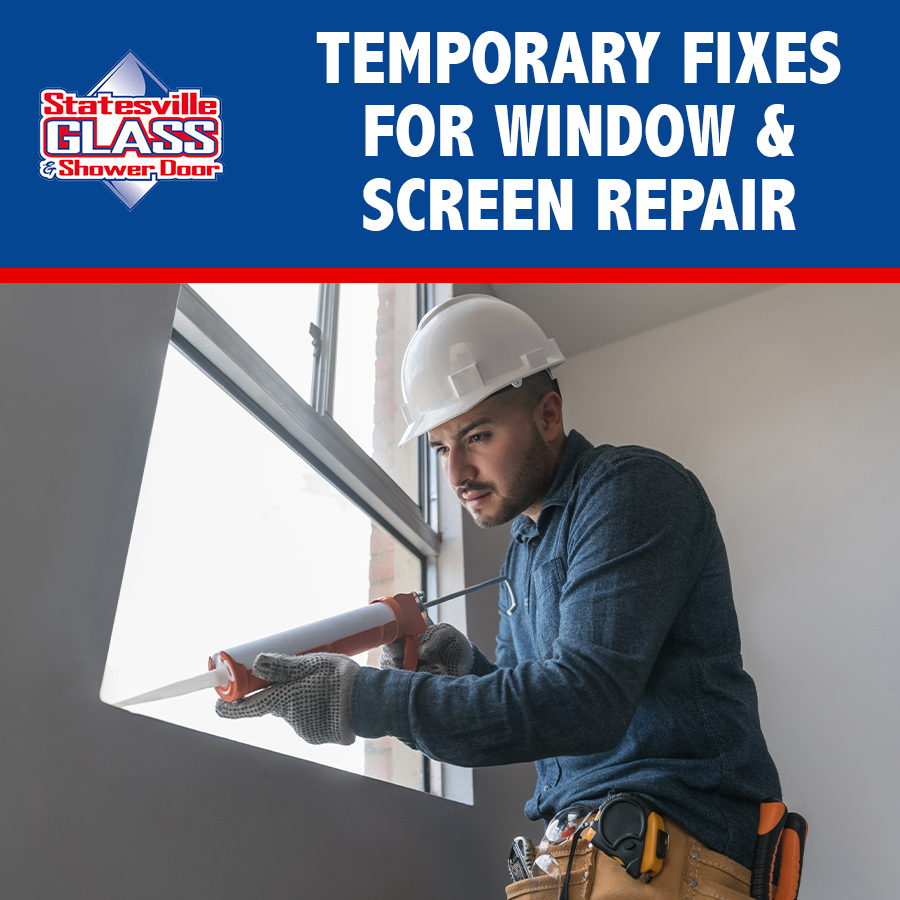 Tape- Is there anything that duct tape cannot fix? When it comes to window & screen repair, this handy, tacky substance is equally useful for both. If the hole is small enough, you could just cover each side of the window or screen with a strip of duct tape or even packing tape if you still want to be able to have a clear look.
Clear Nail Polish- Clear nail polish has been known to stop runs in pantyhose, but did you know you can use it for window & screen repair as well? Obviously, it can't be used on large gaps or cracks, but if you have a very small gap or crack (less than a ¼ inch), you can paint several coats of clear nail polish on to help it stop spreading.
Plastic- If you have a gaping hole, you'll need something to take the place of the glass or screen. Things like heavy-duty plastic or even plastic bags will do as long as they are taped in securely.