Glass tabletops have been a popular choice for many years. They are versatile, durable, and can help a space feel larger. With the right care, your table glass can continue to look great for many years. Here are a few tips for maintaining your table glass.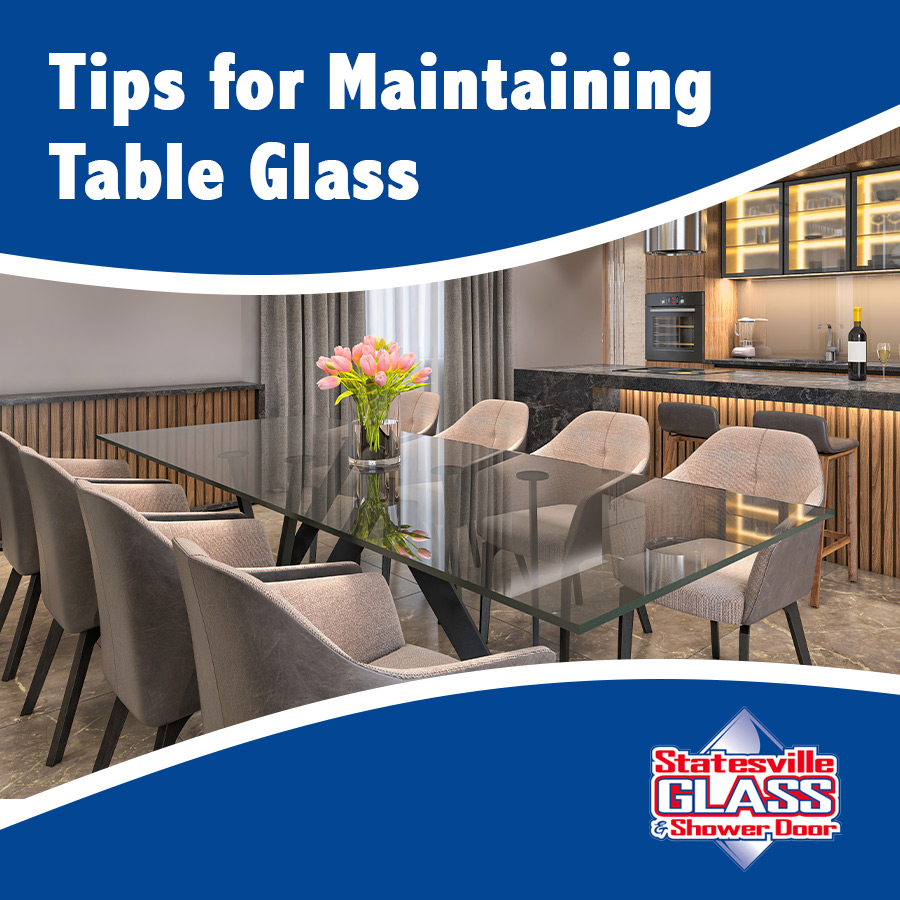 Proper Table Glass Cleaning. You'll want a few dry microfiber cloths and some hot water. Begin by clearing all items off the table, and then dust the table glass with a dry microfiber cloth. Next, spray the surface with hot water. The water won't leave streaks, but it can still help remove residue. Wipe with a microfiber cloth. You may need a third cloth to dry and polish the table until it shines. You can also repel dust by mixing 1 part fabric softener in with 4 parts water when cleaning your glass.
Preventing & Treating Scratches. Keeping your table glass clean is one way to help prevent scratches. Other ways to avoid scratches include using table runners, placemats, and coasters. You may also consider using a tablecloth during mealtimes. If your table does get a minor scratch, there are a few things you can try at home:

Baking soda – Mix 1/2 cup of baking soda with a few tablespoons of water to create a paste. Apply the paste around the scratched area with a soft cloth and rub carefully. Clean the area with hot water. Repeat if necessary.
Toothpaste – Dab a small amount of toothpaste onto the scratched glass and rub carefully with a damp cloth to remove the remaining toothpaste.
If the scratches are more significant or if your table glass is broken, our team at Statesville Glass & Shower Door is here for you.  Give us a call today to learn more about how we can help with your table glass or any other glass needs.