Over the last century, technology has advanced at an incredible rate. Through these advancements, improvements have been made on the way doors open and close with hydraulic door closers. Typically found in commercial buildings, hydraulic door closers are installed at the top of the door in a way that attaches to the door and the door frame. Keep reading to learn more about what these door closers can do for your doors.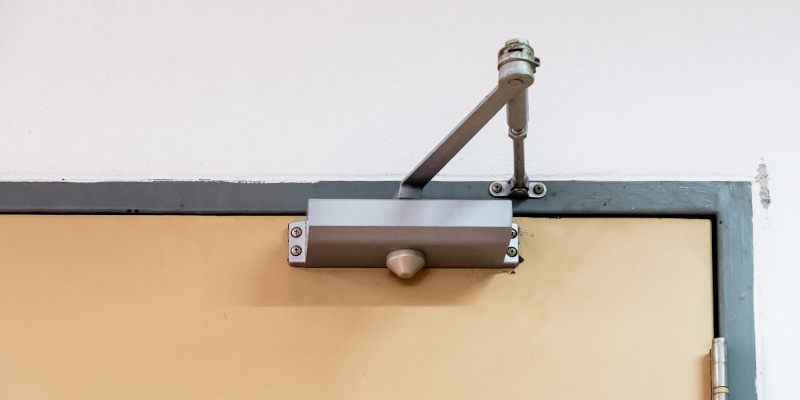 Automatically closes your door: Not everyone who comes into your office is going to proactively close the door behind them. With hydraulic door closers, though, they won't have to. When the door is opened, the closer works to slowly pull the door shut. This can improve security for your business, since doors cannot accidentally be left open.
Lowers door noise: Since people won't be closing your door, you'll have a lot less door-slamming. These closers pull the door shut, but they do so gently, so you won't be rattled by loud sounds from the door slamming shut.
Reduces energy costs: Another benefit you should know about is the potential energy cost reduction these door closers provide. Because your doors will automatically close thanks to these closers, you don't have to worry about the door being left open. Therefore, you don't have to worry about letting heat or air conditioning escape your office. You can keep your office at a constant temperature.
Hydraulic door closers work wonders for many buildings, and they will be great for your building, too! Call us today here at Statesville Glass & Shower Door for more information.