One of the most perplexing things about home renovations is how homeowners seem to walk a precarious path between wanting unique results but hoping they'll find inspiration from what has been done before. There is nothing wrong with looking at what others have accomplished rather than trying to reinvent the wheel, just as it is understandable to want it to be your vision when all is said and done. This is part of the reason why custom shower units have become so popular. While examples of a frameless shower door or even a walk-in one with no door at all are splashed all over the internet, you can add your own sense of style and align with your renovation footprint by opting for custom shower units.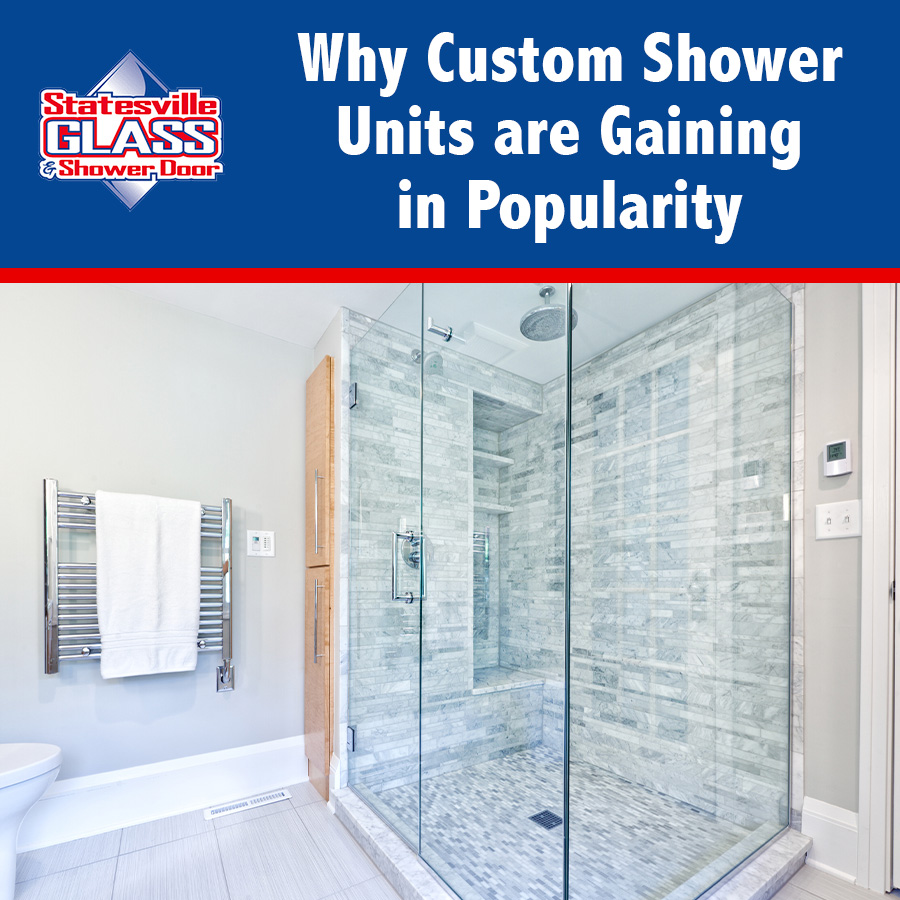 Another reason custom shower units are gaining in popularity is that they eliminate the size restraints that a pre-fab unit involves. It is not uncommon for families to opt for a huge master shower by utilizing the added space that eliminating a bathtub provides. You could quite literally have a shower the size of a bedroom if you wanted to when you go with custom shower units – the options are almost limitless.
It is easy to see why custom shower units will likely continue to be popular, especially for homeowners looking to add the most value and enjoyment to their home. A custom master bathroom can be a huge selling point down the road, because it is memorable and potential buyers can easily envision themselves relaxing in a long hot shower when they see a shower design that is so beautiful and spacious.
If you would like to learn about custom shower units for your Statesville, North Carolina home, give us a call at Statesville Glass & Shower Door. Whether you are looking for replacement glass shower doors, replacement mirror glass, or custom shower units, we are confident we can make your vision become reality.