Sunrooms are amazing and beautiful additions to homes. We feel like every home deserves a sunroom. We recommend sunrooms to our customers for the following reasons: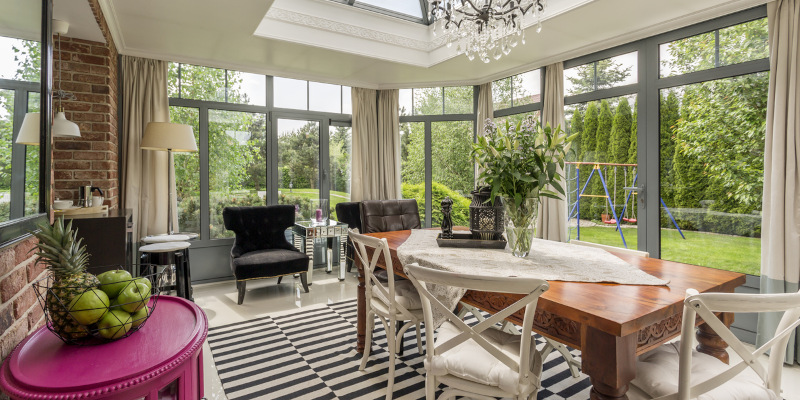 Extra Space – A sunroom is a great way to add additional square footage to your home. This addition will give you and your family the opportunity to spread out.
Flex Space – Sunrooms can really be used for anything. You may want to use your sunroom as a family room, dining room, play room, or even a personal sanctuary.
Increased Home Value – A sunroom is a great way to increase the value of your home. Potential home buyers love to see a sunroom in a home.
Plants– Plants love natural light. Sunrooms are an ideal place to grow plants because they have ample sunlight. Plants also have a way of creating a calming and rejuvenating feel that helps to enhance the ambiance of a sunroom.
Mood Booster – This is often an unexpected benefit of having a sunroom. Homeowners with a sunroom often experience a boost in their mood due to the health benefits of sunlight.

If you think you may want a sunroom added to your existing home or new construction home, give us a call at Statesville Glass & Shower Door. We can help you achieve your dreams of a beautiful and luxurious sunroom.