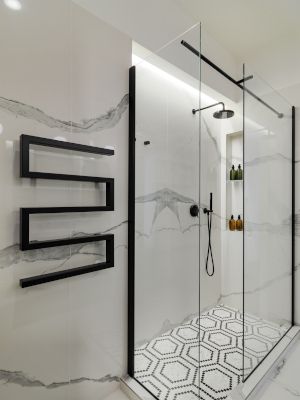 Many homes have a stand-alone shower. These showers are both beautiful and functional. One addition to a shower that can often get overlooked is a glass shower door. Glass shower doors are not only functional, but also aesthetically pleasing.
Here at Statesville Glass & Shower Door, we feel that every home with a shower can and will benefit from a glass shower door for the following reasons:
Safety – A glass shower door creates a tight seal that prevents water from escaping the shower. This helps to prevent a dangerous situation that occurs when using a shower curtain. When you don't have a tight seal, the water that escapes the shower can create a slick surface that can cause individuals to slip and hurt themselves. A glass shower door can help prevent this dangerous situation.
Looks Bigger – Glass shower doors help to make your bathroom appear bigger. This is vital when you're already working with a small bathroom.
Easily Cleaned – Anyone who has had a shower curtain knows that they are a pain to clean. Glass shower doors are easily cleaned by simply wiping them down with glass cleaner.
Increased Home Value – Glass shower doors will help to increase the value of your home and may help it to sell quicker.
If you are ready to increase the value and safety of your home and make cleaning your bathroom a little simpler, give us a call today.