Here at Statesville Glass & Shower Door, we want to help you make every part of your home the best it can be, and one of the most important parts of any home is the bathroom. Within the bathroom, one of the most important features is the shower, as you rely on this fixture to keep yourself clean and comfortable. There are many things that affect the quality of your shower experience, but one that can play a surprisingly important role is the divider that separates the shower from the rest of the room.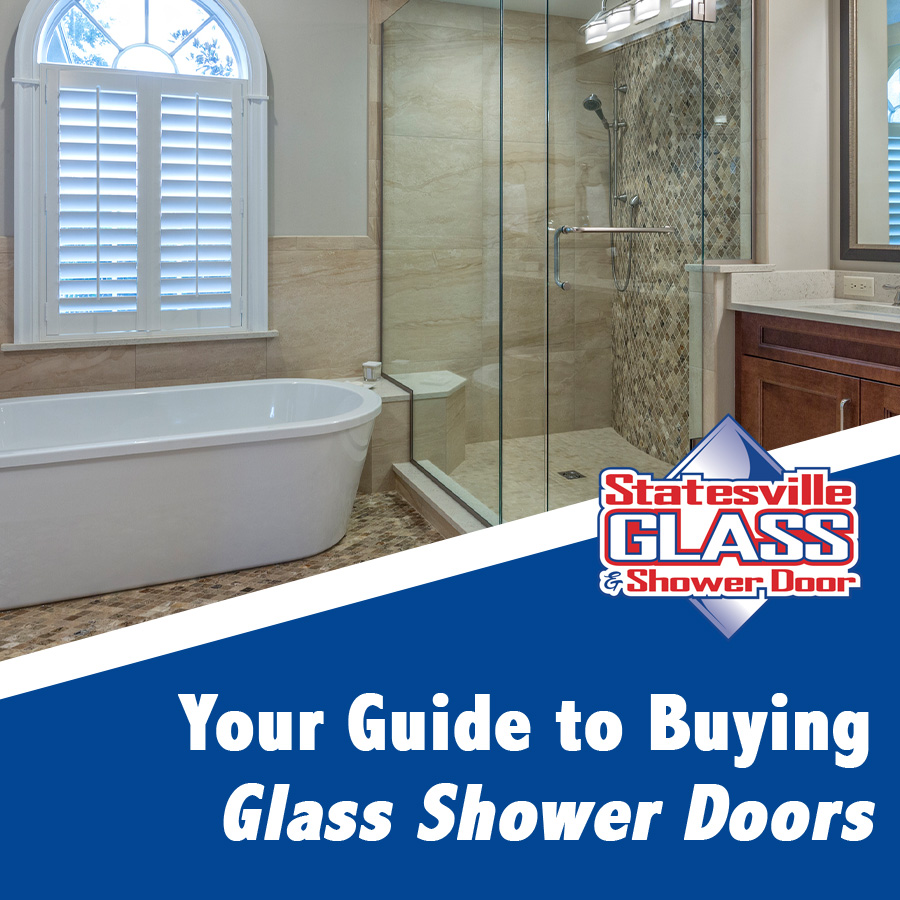 While shower curtains are a popular option for this purpose, they are difficult to clean, and they don't do the best job of keeping water off the bathroom floor. If you are looking for a way to avoid these frustrations, you can turn to our team to get high-quality glass shower doors. In this article, we'll go over what you'll need to know before you buy one of these doors for your home.
Measurements- In order to purchase a glass shower door, you will first need to measure your shower to get its dimensions. Measure the width at the top, middle, and bottom of the shower, and measure the height from the top rim of the bathtub or shower pan up to the point where you would like your shower door to end.
Mechanism- Next, decide how you want your shower door to open and close. Our team offers glass shower doors that slide, that open with hinges, and that pivot from the center.
Frame or No Frame- Another thing to consider when choosing glass shower doors is whether you want a framed door or a frameless one. Framed glass shower doors have strips of aluminum or stainless steel surrounding them in order to add stability, while frameless ones are attached directly to the wall.