We have decades of experience with glass projects, including sunrooms that add functionality to a home.
Sunrooms are an excellent way to enjoy feeling close to nature without concern about the season or the weather. There does need to be a certain amount of care involved when choosing a location for one to be built at your Lake Norman, North Carolina home, as well as which glass materials to use so that your sunroom remains comfortable. At Statesville Glass & Shower Door, we offer a variety of services related to sunrooms, including making recommendations when building one.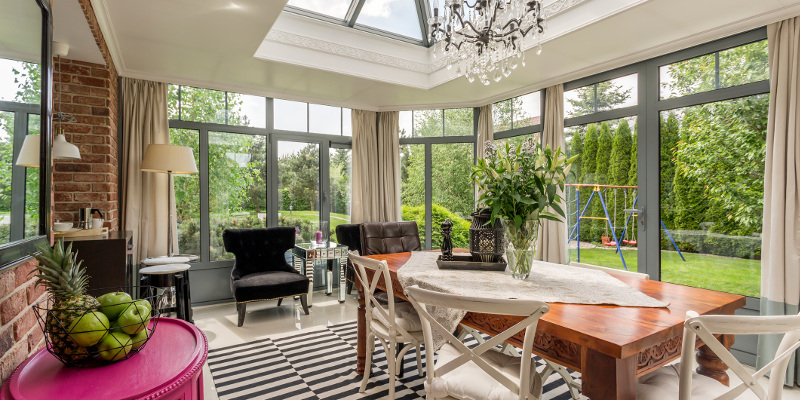 We work with a wide variety of glass products, including Lexan, Plexiglass, insulated glass, annealed glass, low-e glass, and specialty glass, so we can be a valuable resource for sunrooms and other glass needs around your home. We also provide replacement glass, so if you have experienced a broken window in your sunroom because of a landscaping mishap, flying debris in a storm, careless children, or criminal activity, you can count on us to arrive promptly to secure your home. We understand that some of these situations can occur after business hours, so if this happens to you, please take advantage of our 24-hour emergency response services.
If you are considering a sunroom, you have one that needs new glass because of breakage, or you want to upgrade to a type that will make your sunroom more comfortable, don't hesitate to reach out to us. We have been providing glass services for sunrooms and other projects since 1951 as the oldest and finest glass company in the area. We look forward to adding you to our long list of satisfied customers.
---
At Statesville Glass & Shower Door, we install sunrooms in Statesville, Mooresville, Huntersville, and the rest of the Lake Norman, North Carolina area.