Get the most from sunrooms with our custom, glass-related services.
Sunrooms are a delightful way to enjoy the many beautiful days we experience here in Statesville, North Carolina, as well as the not-so-nice ones where it is far too cold to head outside. At Statesville Glass & Shower Door, we offer a variety of options for getting the most out of sunrooms, so you can enjoy the investment you have made.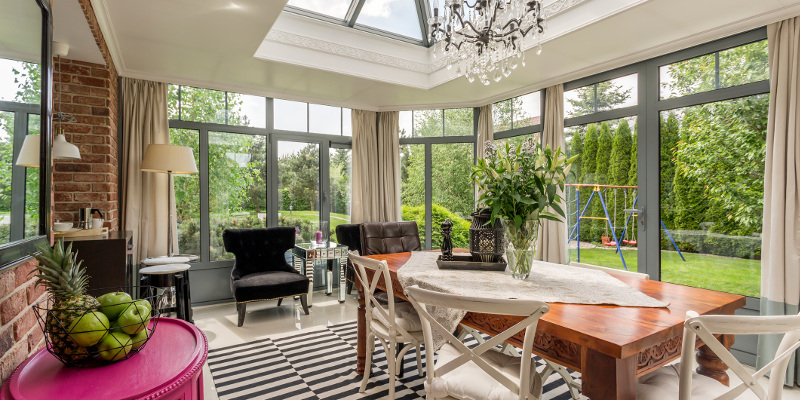 One of the things to consider is the glass material used in sunrooms. While you want to enjoy the sunshine and perhaps a bit of warmth from it, you don't want to deal with glare or getting baked in high heat. We can advise you about the location to build a sunroom and which of our glass materials to use so that your sunroom remains comfortable and enjoyable.
Statesville Glass & Shower Door: live better
You can also turn to us if you've had one or more glass panels in your sunroom become damaged by blowing debris in a storm, children playing ball carelessly nearby, a landscaping mishap or something else. We understand that any of these, not to mention intentional damage, can often happen after business hours. With our 24-hour emergency response for glass damage to sunrooms, you won't have to head to bed feeling concerned that you, your family, and your home are vulnerable.
If you have any questions about sunrooms or any of the glass materials or services we offer as the area's oldest and finest glass company established in 1951, don't hesitate to contact us. We look forward to adding you to our list of satisfied customers.
---
At Statesville Glass & Shower Door, we install sunrooms in Statesville, Mooresville, Huntersville, and the rest of the Lake Norman, North Carolina area.